There is no legal requirement in California for an employer to provide its employees with either paid or unpaid vacation time. However, if an employer does have an established policy, practice, or agreement to provide paid vacation, then certain restrictions are placed on the employer as to how it fulfills its obligation to provide vacation pay. Under California law, earned vacation time is considered wages, and vacation time is earned, or vests, as labor is performed.
If an employer offers paid time off (PTO), California law mandates that employees get to keep their earned vacation days forever. Earned vacation days never expire in California, and California employees are entitled to cash out any unused vacation time when they leave the company.
For example, if an employee is entitled to two weeks (10 work days) of vacation per year, he or she will have earned five days of vacation after six months. Vacation pay accrues (adds up) as it is earned, and cannot be forfeited, even upon termination of employment, regardless of the reason for the termination.
And, unless otherwise stipulated by a collective bargaining agreement, upon termination of employment, all earned and unused vacation must be paid to the employee at their final rate of pay. The California legislature, in order to ensure that vacation plans were fairly and equitably handled, provided that the Labor Commissioner was to "apply the principles of equity and fairness" in resolving vacation claims.
Vacation Accrual
California labor laws state that vacation days accrue on a pro rata basis throughout the year. This means that, if an employer provides 12 vacation days per year, they do not all accrue at the end of the year. Instead, you are entitled to accrue PTO time based on hours worked.
This is often important for calculating how much compensation you are entitled to receive for your accrued vacation time after being discharged.
Additionally, employers are not required to provide vacation time under California employment law. While vacation benefits are not mandated by law, many employers in California offer them. They do this to attract better workers and keep their staff happy and healthy.
Vacation Accrual Caps and Use Limitations
Employers are legally permitted to cap the amount of paid time off that you accumulate. This includes the amount of vacation accrual. The only time an employer cannot put accrual caps on PTO is if it would be discriminatory.
Some common limitations that California employers use in a PTO policy are:
a maximum number of vacation days that you can accrue;
a minimum advance notice period before using vacation days;
different PTO plans for managers, full-time employees, and part-time workers, including eligibility limitations;
restrictions on when PTO can be used, like a "blackout" for especially busy times of the year when all workers need to be on hand, and
limitations on how many vacation days you can use in a row.
These limitations can be significant. While California law does not let employers take your vacation time back, like in a "use it or lose it" policy, employers can stop the accrual of vacation pay by capping the amount of leave that you can earn. The employer's California vacation accrual rate policy is usually set out in the employee handbook or PTO policy.
However, some limitations have been found to be unfair and will not be enforced by the California Division of Labor Standards Enforcement (DLSE). One of these unfair policies is to mandate that all vacation time be used in the year it was earned. Another unfair policy would be to require you to use any vacation time you could carry over from the prior year of employment before accruing any new vacation time. But again, an employer can cap the number of hours that you can accrue, and you will not be entitled to accrue any more vacation hours until the number of hours accrued drops below the cap.
Use It or Lose It Policies
Unlike some other states, California does not allow "use-it-or-lose-it" vacation policies. Under a "use-it-or-lose-it" policy, accrued vacation must be used by a certain date – usually by the end of the year – or it is forfeited. Because accrued vacation is considered earned wages, use-it-or-lose-it policies are seen as illegally withholding wages owed to employees in California.
Holidays, Floating Holidays and Personal Days in California
Similarly, holiday pay for fixed holidays, such as New Year's Day or the Fourth of July, are not considered vacation and do not need to be paid out on separation. However, "personal days" or "floating holidays," which are not tied to any specific day and can be used by employees whenever they wish, are treated as vacation and are subject to the same rules.
Paid Time Off Payout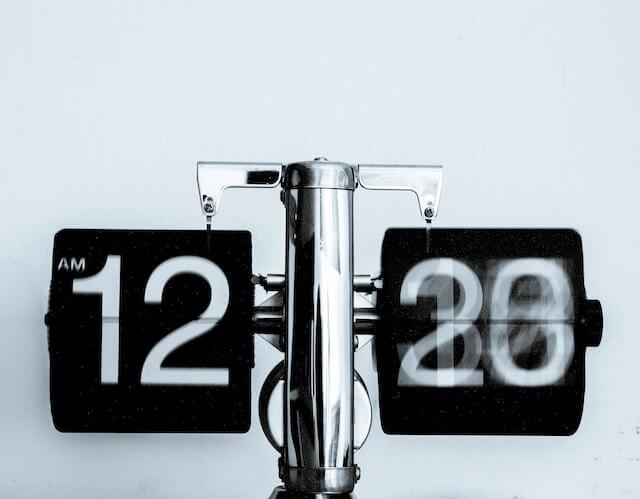 In California, you can cash out vacation time when discharged. Once vacation time is accrued, your company owes it to you as a form of wages. So you can use your accrued time for paid time off, or if provided by company policy, some employers allow for a vacation cash out - even while employed.
Vacation Payout on Separation
All accrued but unused, vacation must be paid to an employee who separates from the employer. Vacation is considered earned wages and must be paid at the same time as the employee's final paycheck:
If an employee is fired, the final paycheck is due at the time of discharge.
If an employee works and quits with 72 hours notice, the final paycheck is due at the time of quitting.
If an employee quits with less than 72 hours notice, the final paycheck is due within 72 hours of the time of quitting.
Paid sick days that are part of a separate sick leave policy are not subject to the same rules and do not have to be paid out when an employee leaves the company. However, when sick days are included in a general PTO policy, all of the PTO is treated like vacation and must be paid out on separation.
If these final wages are not paid promptly, the employer can be liable for a waiting time penalty. These waiting time penalties are equal to your daily pay for each day that the final wages are late, up to 30 days.
Vacation Pay Responsibilities
If you are subject to a collective bargaining agreement, the agreement controls how unused PTO is paid out.
You and your employer can also arrange how to pay out or cash out accrued vacation time while you are still on the job. These arrangements are often outlined in the employment contract. In some workplaces, it is only an option at the end of a calendar year. In other workplaces, it can happen at any time.
Regardless, you are entitled to payment for your accrued vacation time. They are a form of wage that you have earned. Employers are forbidden from taking vacation time back. They also cannot take away vacation time as a punishment for other workplace misconduct. Again, vacation time in California also does not "expire." This means that "use it or lose it" vacation policies are forbidden in the state.
If an employer does any of these things, you can file a lawsuit under California's wage and hour laws to recover your unpaid wages.
Common California Vacation Law Issues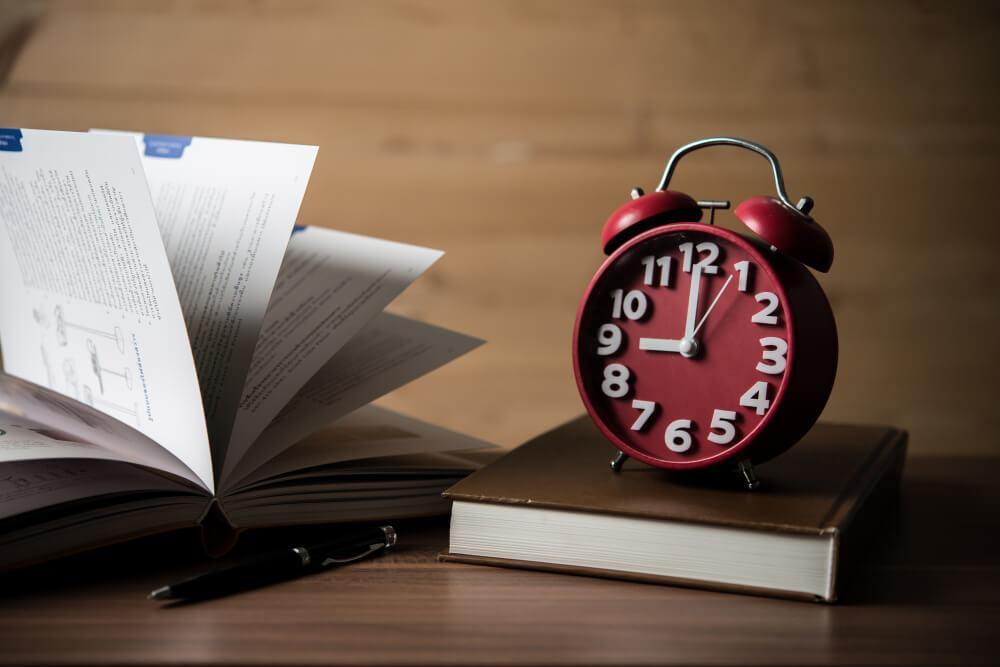 An employer is not required to provide paid time off under California vacation law. However many companies choose to offer vacation time as a job benefit. Below, we discuss 3 important things to know about California's vacation pay law.
California Vacation Days Never Expire
In California, it is mandatory that an employer allow its employees to bank their unused vacation days and save them for later. An employer is required to honor earned vacation time, whether the employee earned it yesterday or a year ago. Vacation policies that say "use-it-or-lose-it" are forbidden in California.
Quit or Fired with Unspent PTO
Earned vacation days are treated by California labor law as equivalent to earned wages. When an employee leaves their job, whether they quit or get fired, they have a right to cash out any unspent vacation hours. California employers are required to pay California employees, at their regular rate, for all paid time off that the employee has accrued.
Paid Sick Time
California employers are not required to give vacation time. Sick leave is another matter. California passed a law in 2015 mandating that employers provide at least 3 days of paid sick leave a year. However, if an employer offers a more generous vacation policy, sick time can be part of a vacation policy.
California Law and Wage Claims
If you were discharged and no vacation days were included in your final paycheck, You can either file a wage claim with the Division of Labor Standards Enforcement (the Labor Commissioner's Office), or you can file a lawsuit in court against your employer to recover the lost wages. Additionally, if you no longer work for this employer, you can make a claim for the waiting time penalty pursuant to California Labor Code Section 203.
After your claim is completed and filed with a local office of the DLSE, it will be assigned to a Labor Commissioner who will determine, based upon the circumstances of the claim and information presented, how best to proceed. Initial action taken regarding the claim can be referral to a conference or hearing, or dismissal of the claim.
If the decision is to hold a conference, the parties will be notified by mail of the date, time and place of the conference. The purpose of the conference is to determine the validity of the claim, and to see if the claim can be resolved without a hearing. If the claim is not resolved at the conference, the next step usually is to refer the matter to a hearing or dismiss it for lack of evidence.
At the hearing the parties and witnesses testify under oath, and the proceeding is recorded. After the hearing, an Order, Decision, or Award (ODA) of the Labor Commissioner will be served on the parties.
Either party may appeal the ODA to a civil court of competent jurisdiction. The court will set the matter for trial, with each party having the opportunity to present evidence and witnesses. The evidence and testimony presented at the Labor Commissioner's hearing will not be the basis for the court's decision. In the case of an appeal by the employer, DLSE may represent an employee who is financially unable to afford counsel in the court proceeding.
Law Firm
If you believe that your current or previous employer may be in violation of California labor laws regarding vacation pay, PTO, holidays, vacation benefits, sick pay, or your final paycheck, you may want to contact a California labor law attorney.
There are substantial benefits to an attorney client relationship in your PTO payout case, primarily the confidential relationship that ensures your information is protected.
Furthermore, you would ideally find an attorney advertising a free evaluation of your case where you can speak directly to an employee of the law firm (instead of any pre recorded messages or other automated technology). At Freeburg & Granieri, we offer a free evaluation of your case.
Contact the attorneys at Freeburg & Granieri, APC today to discuss how we can help you reclaim your PTO payout.