An employee non-solicitation agreement, also known as non-interference or non-competition agreement, can be found in all types of employment contracts including employment offer letters and severance contracts. Such promises can be their own separate contract agreement or provided as a single clause within a larger employment contract. When an employee signs a non-solicitation agreement, that employee promises not to solicit, entice or otherwise encourage employees to leave their current employer to either work for or with the employee who signed the agreement.
In California, the primary goal of employment non-solicitation agreements is to prevent employee raiding by past employees who have found new employment with their past employer's competitors, or have decided to create their own, business entity that conducts work similar to the business of a past employer. To date, California courts have not yet officially declared employee non-solicitation agreements as being void and illegal under California law, but they are highly discouraged.
Employee Non Solicitation Agreements
Employee non-solicitation agreements are typically considered to be under the umbrella of employment agreements that prohibit a former employee from engaging in a like business of their past employer, and also from working with or for a competitor of their former employer once the original employment agreement is terminated. Under California employment law, such noncompetition agreements are void and illegal because they impinge on a worker's ability to freely engage in gainful employment of their choosing.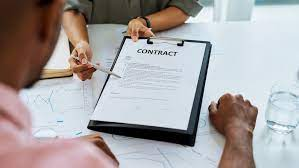 However, employee non-solicitation agreements are not always found to be void and illegal by the California courts. In fact, the California Appellate Court and California Supreme Court have been known to accept limited employee non-solicitation agreements as being valid and enforceable.
Yet most of these court rulings have dealt with employee solicitations in the context of trade secrets violations. Agreements to not disclose trade or business secrets of a company are restrictions on solicited employees that both California and federal court determined to be valid and enforceable.
Types of Employee Non-Solicitation Clauses
In general, there are two types of employee non-solicitation agreements: no-hire provisions that prevent a former employee from hiring other employees at their former company; and non-solicitation provisions, in which the employee agrees not to solicit other company employees. There are a few key court rulings that provide useful guidance on the enforceability of these provisions.
California Law
California courts have already determined that non-disclosure and client/customer non-solicitation agreements are not valid or enforceable. However, employee non-solicitation agreements have been upheld in certain situations. In order to uphold an employee non-solicitation agreement, the courts will consider:
Whether the contract is as lawful as is reasonably possible; and
What the potential impact on a similar business would be if an employee non-solicitation agreement is upheld or invalidated.
Business & Professions Code section 16600
In California, non-competition agreements are governed by Business & Professions Code section 16600, which states: "Except as provided in this chapter, every contract by which anyone is restrained from engaging in a lawful profession, trade, or business of any kind is to that extent void." The statute permits non-competition agreements in the context of sale or dissolution of corporations (§ 16601), partnerships (§ 16602), and limited liability corporations (§ 16602.5). But other than these narrow exceptions connected with the sale or dissolution of a company, California has a strong public policy against non-competition agreements.
Under the common law, as still recognized by many states today, contractual restraints on the practice of a profession, business, or trade, were considered valid, as long as the court noted they were reasonably imposed.
California Courts
California is perhaps the strictest state in the United States in allowing ex-employees to compete with former employers.
California has a strong public policy against agreements that prohibit employees from working for a competing company, soliciting employees, or starting up a competing business themselves. All blanket non-competes are automatically void under state law. Courts have also held agreements that prevent former employees from soliciting the company's customers generally are not enforceable, unless they are limited to protecting the company's intellectual property rights.
Case Law
Employers have traditionally distinguished employee non-solicitation provisions by relying on a 1985 California appellate court case called Loral Corp. v. Moyes, 174 Cal. App. 3d 268 (1985). There, the court held a non-solicitation provision did not violate Section 16600 and was enforceable. The court found such prohibition was a reasonable and limited restriction that had little impact on employee mobility and helped promote a stable work force by preventing employee raiding and poaching.
Loral Corp. v. Moyes (1985)
The case involved Robert Moyes, who was an executive at Loral Corp. and a member of its board of directors before he resigned. As part of his termination, the court wrote, Moyes agreed to preserve Loral's trade secrets and confidential information and not to "interfere[e] with or raid[] its employees, disrupt[] its relationships with customers, agents, representatives or vendors or otherwise."
But almost immediately after leaving Loral, Moyes accepted a job as the president of the microwave division at a company called Aydin Corp., where he offered jobs to a number of key Loral employees. Loral spent over $400,000 recruiting new employees.
A lower court ruled in favor of Moyes, finding the restriction against hiring away Loral's employees was an unlawful restraint of competition. Reversing that decision, the court of appeal held this decision "does not appear to be any more of a significant restraint….than a restraint on solicitation of customers or on a disclosure of confidential information." In addition, the court said the restriction only "slightly" affects Loral employees, who it said weren't hampered from seeking employment opportunities at Aydin or even from contacting Moyes. All they lose, the court stated, was the option of being contacted by him first.
AMN Healthcare, Inc. v. Aya Healthcare Services, Inc. (2018)
In AMN Healthcare, Inc. v. Aya Healthcare Services, Inc., 28 Cal.App.5th 923 (2018), the California Court of Appeal held that a non-solicitation of employee provision was an improper restraint on the individual defendants' ability to engage in their profession, in violation of California Business and Professions Code Section 16600.
AMN sued its former nurse recruiters who left to work for Aya, which was a competitor of AMN. Both companies providing travel nurses to various medical facilities. In analyzing the facts of this case, the court concluded that the non-solicitation provision at issue "clearly restrained individual defendants from practicing with Aya their chosen profession – recruiting travel nurses on 13-week assignments with AMN." The court noted that the provision restricted the number of nurses with whom a recruiter could work while employed by a new staffing agency and that not being permitted to contact travel nurses who currently work for AMN could limit the recruiter's compensation.
The AMN decision changed the way that California courts looked at non-solicitation agreements.
Enforceability of Employee Non-Solicitation Provisions
The enforceability of such agreements under California law varies depending on the context of the agreement and the scope of the provision. When considering whether to uphold an employee non-solicitation agreement, there are two main things courts will consider:
If the contract is drafted to be as narrow as reasonably possible; and
The potential impact if the agreement is upheld or invalidated.
As evident from the decisions above, overbroad provisions of non-solicitation clauses in both business-to-business contracts and employer/employee agreements are not likely to be upheld. Employers looking to utilize non-solicitation agreements should look to keep them narrow in term and scope. Put simply, the narrower the prohibition is drawn, the more likely it will be upheld.
That said, many companies feel that broad provisions act as a deterrent to both ex-employees and competitors in conducting raids on the company's employees. Even if the non solicitation provision is eventually struck down, both the ex-employee and the competitor must factor into their planning likely litigation or arbitration, the legal costs and attorneys fees required the possible loss of the case. This cost benefit analysis can lead a company to forgo the effort.
Employment Law
California employers are cautioned to carefully review all agreements that restrict former employees' ability to compete and solicit customers and employees to ensure the restrictions do not violate California's strong public policy in allowing employees to perform their chosen profession or trade.
If you have questions about the enforceability of a non-compete, non-solicit, or non-disclosure agreement in California, contact the employment lawyers at Freeburg & Granieri today!