Human Resources (HR) is often the first place employees go when they have issues with their company, but that doesn't make handling HR complaints any less challenging for dedicated HR pros. HR professionals are tasked with handling everything from employee benefits to hiring new talent, but one of the most important things they do is manage employee concerns.
If you're reading this article, it's likely you're the HR manager at your company or another department that handles employees-related issues on a daily basis. Regardless of your role in the organization, it's important to understand how HR complaints can affect your business and their strategies for addressing them.
The primary goal as an HR professional should be to leave everyone who interacts with you feeling supported rather than resentful or upset. Here are some steps you can take to handle those tricky employee concerns better next time:
What is an HR complaint?
An HR complaint is an issue or concern an employee has with their workplace that they report to the HR department. Complaints can be about any number of things, including compensation and benefits, workplace culture, interpersonal issues, hiring practices, and more. They can be informal or formal, depending on how your company handles them.
One of the most important things for HR professionals to keep in mind is that most complaints aren't about the employee making them — it's about issues that are going on in the company as a whole.
If someone has an HR complaint, there's probably something larger going on that needs to be addressed. That's why it's so important for HR departments to take complaints seriously and get to the bottom on whether there are actions the company can take to address the problem so employees can focus on work and not complaints.
Know the types of HR complaints you'll hear most often
Compensation and benefits
This is the most common complaint you'll hear from employees, but it's also the easiest to resolve. There are lots of factors that go into determining the compensation and benefits of your employees, but in most cases, it's pretty simple to adjust them - if an error has occurred.
You can use software like Gusto or ADP to manage payroll, benefits, and HR compliance and make changes to benefits like vacation time or 401k contributions.
Another common complaint is that employees complain that they are not being paid enough. This is a more difficult complaint to address and there are many factors that go into and must be considered when determining rate of pay. Company practices on when raises are given as well as looking at the compensation rates for similarly situated employees must be evaluated before giving a complaining employee a raise.
Workplace culture
This is sometimes an easier complaint to resolve than you'd think, especially if you've identified challenges in your company culture before. If you're holding weekly or monthly all-hands meetings where your employees can contribute, you can address issues before they become a full-blown complaint. Interpersonal problems between employees distracts the entire workplace and takes away from productivity. Employees do not have to like everyone they work with, but employees need to at least be professional and civil with each other.
Hiring practices
If you're hiring practices aren't up to snuff, that might be why you're getting complaints from your employees. They may feel like the people being brought on don't fit into the company culture or are under or overqualified for their role. This is also a good place to consider bringing in an HR consultant or outside help to better understand where your process is falling short.
Workload
In addition to hiring the right people for the job, you also need to make sure they have enough time to get everything done. This is especially important if you're growing your business and bringing on new clients or projects that are outside the norm. Many employees complain that they have too much work to do and not being paid enough to do it. This can be an opportunity to discuss if employees are actually using their time wisely or if workflow can be readjusted to create more productivity.
Know the reasons people file HR complaints
They feel like their concerns aren't being heard or addressed. The best way to combat this complaint is to make sure people know they have a place to go when they have issues. You can't solve a problem if you don't know it exists in the first place.
They want to make their voice heard. A complaint is an opportunity for employees to share their experiences, both good and bad, with the company. Sometimes, these are problems that need to be addressed, but other times, it's about validating their role and letting everyone know that their perspective is important.
They want to be legally protected. Complaints of illegal conduct in the workplace - like harassment or discrimination based on a protected category - are very serious complaints and must promptly be handled according to your company's policies.
How to handle HR issues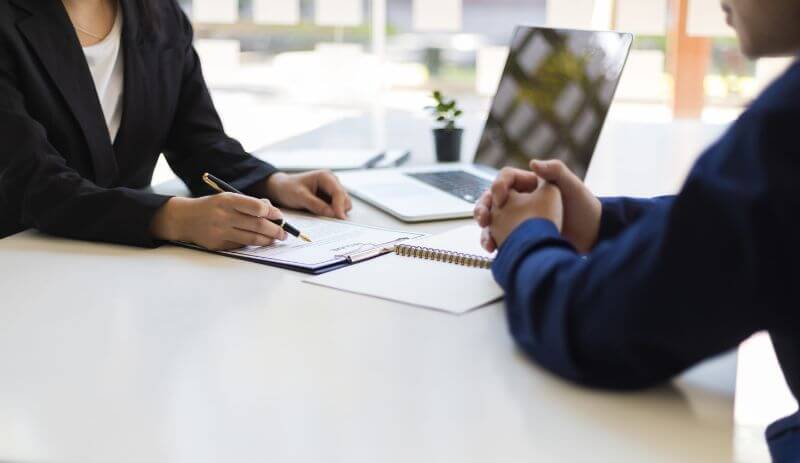 Train your employees on how to handle HR issues
One of the best ways to ensure people are comfortable coming to you with their concerns is to train your employees on where to go to get answers and solutions. This can be as simple as holding a meeting once a month or bi-weekly and making sure everyone knows where they can go with concerns, issues, or complaints.
Make sure there are multiple ways they can reach you, and hold regular meetings with managers so they can discuss any challenges they're having with their team members and get help as needed.
This way, you can set up a system that ensures everyone feels comfortable bringing their concerns to the table and knowing that they'll be resolved. You can also use these meetings to highlight the challenges your team members are facing and brainstorm ways to solve them.
Commit to transparency and communication
Transparency and communication go a long way toward resolving complaints, especially ones concerning workplace culture. If you're not communicating clearly with your employees, they might not fully understand why you're doing some of the things you do. This can lead to frustration and confusion, which can create the perfect conditions for an HR complaint.
If you want to avoid complaints, you need to be as transparent as possible. This means sharing company and department goals, making sure people have access to training and resources they need to succeed, and keeping your employees in the loop when it comes to challenges and opportunities your company is facing. This also means explaining why to an employee when you deny a request.
Show empathy and provide support
When an employee files a complaint, it can be incredibly stressful and emotional. You need to make sure you're showing them empathy during this time and reminding them that you're here to support them and work through the challenge with them.
Whenever someone files a complaint, it's a good idea to sit down with them and walk through the process of resolving it. This will give them a sense of control over the situation and let them know that you're committed to resolving it as quickly as possible.
Ask for the problem in writing and explore potential solutions
If someone files a complaint and is clearly upset, it can sometimes be a good idea to ask them to write it down and send it to you in an email or written letter. This way, they can get their feelings out and you make sure that you understand the complaint being made.
Once you have the complaint in writing, you can sit down with your team and brainstorm solutions together. You may even discover that the complaint can be easily fixed with a few minor adjustments to your processes or management style. Keep in mind that not all complaints can be easily fixed.
If someone has experienced discrimination or feels like their safety is at risk, there probably isn't a simple solution. However, you should still explore the complaint with the employee and see if there are any potential solutions that you can implement.
Don't take it personally
As the person in charge of dealing with HR complaints, you might feel like you're always on the defensive. This is especially true if you're dealing with a complaint that feels totally unwarranted.
However, you need to remember that these complaints are not personal. No matter how angry or upset the person making the complaint is, it has nothing to do with you. Remember that you're there to solve the problem, not personalize it.
Sometimes, people just need to get their feelings out, and the best way to do that is to turn to someone who can listen and help them understand what's going on. If you take each complaint seriously (even the ones that don't seem to have a solution), you can help defuse situations before they get out of hand.
Don't let emotion cloud your judgment
As an HR manager, you're often privy to sensitive information that the rest of your team isn't aware of. This means you inevitably have to deal with tricky situations that can be incredibly frustrating and even upsetting. But you must remain professional and not disclose sensitive information to those that should not have it.
While it's important to feel empathy for the people who come to you with complaints, it's also important not to let your emotions cloud your judgment. If you're so angry about the situation that you can't think straight, you're unlikely to make positive decisions. This can lead to more frustration.
Instead, try taking a few minutes to collect your thoughts before you respond to the complaint.
Take a moment to breathe and gather information
After you've calmed down and collected your thoughts, it's time to start gathering information. The most effective way to do this is to simply ask questions. Ask the person who brought the complaint to you what brought them to this point. What's the situation that's making them feel this way? What do they hope to come out of this conversation? It is also a good idea to ask the complaining employee who else they believe you need to speak to in order to resolve their complaint.
Gathering as much information about the situation as you can before you respond is key to handling complaints effectively. Don't be afraid to ask questions if you're unclear about what a person is bringing to you.
In fact, it's better to ask too many questions than too few. It's often helpful (and less intimidating) to break the complaint down into smaller chunks. If you're not sure whether you're addressing a complaint correctly, ask the person to walk you through their situation again.
Gathering information is an ongoing process and the more you know, the better equipped you'll be to handle the complaint.
Once you have reached a conclusion, it is also important to discuss your findings - to the extent you can - with the employee who made the complaint and let them know what the company is doing to address their concerns.
The importance of Listening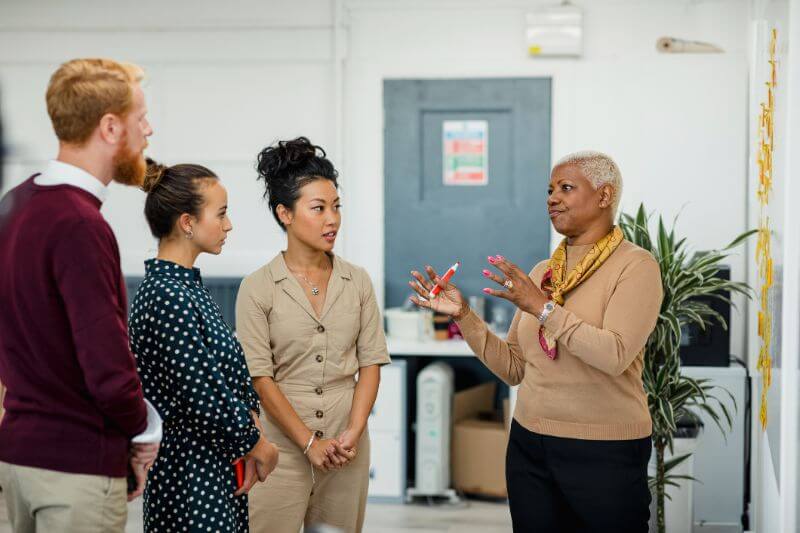 When you're listening to someone who's bringing you a complaint, try to avoid any judgmental words or phrases. Instead of listening to understand, try listening to what the person is trying to say. Avoid interrupting the person. Instead, let them talk until they're done.
This will likely take longer than if you jump in with questions, but it's an important part of the process. Make sure that you're showing the person that you're focused on them by giving them your full attention. Avoid looking at your computer or other distractions and make eye contact when possible.
When you're listening, you're not only gathering information, but you're also sending a message to the person that they're being heard. People who feel like they're being listened to are far less likely to file a formal complaint, lawsuit, or other action.
Wrap Up
HR complaints are never easy to deal with, but you can minimize the stress and disruption that comes with them by staying calm and level headed. Remember that emotions are running high for the person filing the complaint, and they need someone who can listen and help them understand what's happening.
If you make it a point to respond to each complaint as soon as possible, you can bring the issue to a head and help your employees move on from it more quickly. This will help your employees feel better and keep their productivity up, and it will let them know that they have a place to go when they have problems at work. Keeping your employees happy is one of the best ways to grow your business.
It's important to remember that complaints are normally not the HR manager's fault. It doesn't matter what you do or don't do, you're going to get complaints. The trick is to learn how to handle them in a productive and helpful manner. Open communication and showing employees that you take complaints seriously can create a healthy workplace where everyone feels safe to discuss issues.
Hopefully, this article has given you a better idea of how to handle HR complaints so that you can leave everyone who comes to you with a complaint feeling better, not resentful.