If you are the manager of a department, team, or company and you have staff working under you, you know that not every day is going to be perfect. Your employees are human, after all, which means they will have days where they are less motivated and productive than others.
At some point, then, it's inevitable that your staff will begin to voice their concerns about the way you manage and lead them. Whether they come to you directly or anonymously via an employee engagement survey, these complaints can often paint a picture of how your team feels about their manager and the work environment as a whole.
If you are reading this because you already know your team is not happy with how things are going, then rest assured that there is no failure so great that it cannot be overcome. The key is to take action now before things get any worse.
In this blog post we'll go over some manager behaviors that cause complaints in the workplace so that you hopefully won't find yourself in this situation.
Common Complaints About managers
Before we get into the details of each complaint and how you can turn things around, let's first take a look at some of the most common complaints that managers hear from their team on a regular basis.
A Perceived Lack of Fairness
In a perfect world, every manager would be able to give their employees the same amount of attention, praise, rewards, and recognition. Unfortunately, this is not a realistic expectation.
Micromanagement
Micromanagement is a common complaint that manager's hear from their employees. Micromanagement is when a manager is so hands-on and controlling of their team members that they begin to overshadow them and make them feel inadequate.
Micromanagement can cause many different behavioral issues within your team, but the most obvious symptoms are those that deal with feelings of inadequacy. Employees who feel like they're constantly being watched and monitored (and therefore feel they are consistently making mistakes) are more likely to become resentful and demotivated as a result. They also can feel like they are the only one being picked on, which can lead to complaints of discrimination or harassment.
If you find that you're micromanaging your team, it's time to take a step back and reevaluate your management style. Make sure that your employees are receiving consistent feedback and have the opportunity to correct their mistakes without feeling overly judged by you.
Lack of Communication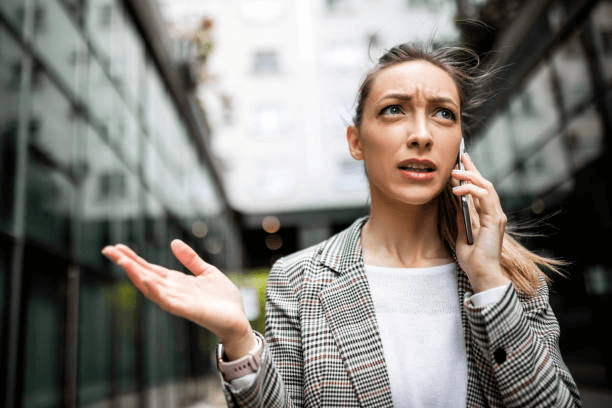 Another common complaint about managers is that they lack communication. Poor communication is when a manager fails to communicate their expectations and goals (either to their team members or themselves) and then fails to listen to their employees' feedback and ideas as well.
If a manager isn't communicating their expectations and goals, their team members will be left in the dark about what's expected of them and what their goals are for the company. This can lead to feelings of frustration and inadequacy among team members who don't understand why they're doing what they're doing.
The best way to handle the lack of communication complaints is to get everything out in the open. Be honest with yourself about where your management style is falling short and then take the initiative to make changes. Create regular one-on-one meetings with your employees to discuss their progress and make sure they know where they stand.
Inconsistent Responsibilities
On the other hand, some managers find themselves being accused of inconsistencies in responsibilities or expectations. When one team member starts out with a lot on their plate, but over time the manager hires new employees who are given much lighter responsibilities, this can create a feeling of inequity among team members.
Employees who feel like they're doing more than their fair share while their colleagues are getting off easy are likely to feel resentful and disappointed. The best way to avoid the inconsistent responsibilities complaint is to be consistent yourself.
Create a system for assigning and reassigning work so that employees are given a fair share of responsibilities based on their skill level and previous job performance.
Unclear Objectives
Another complaint that managers hear from their team members: unclear objectives. This one is pretty straightforward. If your team members don't understand why they are doing their job, how can they be motivated to do it well?
If your employees don't understand how their work and responsibilities tie into the bigger picture of the company, they will feel like they have no company pride and are simply going through the motions.
This one is easier said than done, but if you find you are being accused of unclear objectives, you need to sit down and clearly define your vision for the team. A great way to do this is to create a mission statement for your department or team.
This will help you clearly define what your role as a manager is and what you expect from your employees.
Over-Administration
Over-administration is a complaint that managers hear when they're trying to do too much. When a manager is constantly steering their employees towards the path they think they should be on, they risk over-administration.
If you're constantly stepping in and making decisions for your team members, they will begin to feel like they're not trusted to make the right choices on their own. If you find that you're over-administrating, all you have to do is back off and give your employees the space they need to make their own decisions.
Frequently Asked Questions
Now that we've gone over each complaint in detail, let's go ahead and answer some of the most frequently asked questions from managers who are currently dealing with these complaints from their team members.
What should I do if my employees are complaining about micromanagement?
The first thing you need to do if your employees are complaining about micromanagement is to recognize that this is a problem that you must address. If you ignore this complaint, you risk damaging your relationship with your team members and creating a workplace that is toxic and unproductive.
While you might be able to do things better than your employees, that does not mean that you should not deligate tasks to your employee and let them try to accomplish them on their own. Your job is to guide your employees - not do their jobs for them.
How can I fix a lack of communication?
If your team members are complaining about a lack of communication, the first thing you need to do is identify why they feel this way. Are you not giving them enough direction? Are you constantly changing your mind? Once you've identified the problem, make sure to correct it.
Also be aware that people have different learning styles and that you might need to change your method of communication so that you are address all learning styles - verbally telling, writing, photos/diagrams, and showing how.
What if I'm accused of having inconsistent responsibilities?
If you're being accused of having inconsistent responsibilities, the best thing you can do is to look at your current workload and see where you can distribute your load. You can also create trainings and processes that ensure everyone has equal responsibilities.
How can I deal with unclear objectives?
The best way to deal with unclear objectives is to simply create clear objectives. Sit down with your employees and create detailed, measurable objectives for your department. Creating key performance indicator (KPI) that outline expectations can help you and your employees be on the same page of what is expected from them.
Conclusion
Complaints are never fun, but they can be a great indicator of where your management skills need improvement. When you start to hear complaints from your team members, don't panic and start blaming others. Instead, take a step back, look at your management style, and see where you can make changes so that you can improve your team's work environment.
With the information we've provided in this article, you should have a better understanding of how to handle complaints from your team members and have a clearer idea of how to improve your management style.